* For understanding dreaming of chickenpox, please, see meaning of small pox.
Explanation & Definition: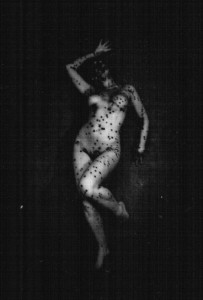 Short explanation
Chickenpox is an infectious disease causing a mild fever and a rash of itchy inflamed blisters.
Complete definition
Chickenpox or chicken pox is a highly contagious illness caused by primary infection with varicella zoster virus (VZV). It usually starts with vesicular skin rash mainly on the body and head rather than at the periphery and becomes itchy, raw pockmarks, which mostly heal without scarring.
Synonyms of chickenpox
noun: varicella; plural: varicellas, chickenpoxes, chiken-poxes.