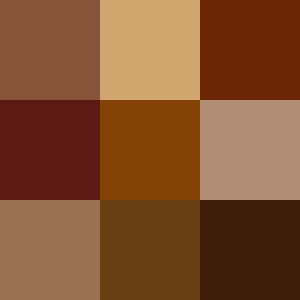 Dreaming with Brown is also related to these dreams:
Brown

Association: Material world; security. Question: What are the needs in my life? General Meanings: Brown color is regarded as a symbol of earthiness and sensuality. Very often such a dream appears for nature-loving people and the individual meaning arises from the other surrounding circumstances. Sometimes the color can also be as a sign of a turning point in life, but mostly turns to unfavorable changes. Brown eyes in the dream,…

Brown bear

Association: Right-wing extremism and racism, naked or stripped down all clothing, arrogant or prescient. General Meanings: The brown bear as a dream symbol stands for leadership and healing ability. The bear also shows that the dreamer has strength to defend, because he has a protection force and finds the balance. * Please, see meaning of bear, grizzly bear, black bear.