Traditionally:
European (Judeo-Christian)
– to appear beautiful and fresh baked goods: pleasing life, health;
– unappetizing: illness and difficulties;
– see to get out of the oven baked goods: the bad times are soon over;
– eat: you are invited to a celebration.
Arabian (Islamic)
– see: your cares will fade;
– food: prosperity in all directions;
– make: thy doings be useful.
Explanation & Definition: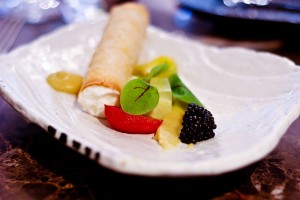 Short explanation
Bread, cakes, biscuits or similar foodstuffs that have been baked.
Complete definition
Baking is a food cooking method using prolonged dry heat acting by convection, and not by thermal radiation, normally in an oven, but also in hot ashes, or on hot stones. It is primarily used for the preparation of bread, cakes, pastries and pies, tarts, quiches, cookies and crackers. Such items are sometimes referred to as "baked goods," and are sold at a bakery. A person who prepares baked goods as a profession is called a baker. It is also used for the preparation of baked potatoes, baked apples, baked beans, some casseroles and pasta dishes such as lasagna, and various other foods, such as the pretzel.
Synonyms of baked good
– .