In general:
Confession means on the one hand, that one admits fault and blame, but on the other hand, forgiveness is hoped that allows a new, light-hearted start. Often you will be prompted by the symbol of confession in a dream, finally, admit mistakes and correct them.
Psychologically:
One would like to talk about something depressing about the soul, it is silent about the everyday life. Dreams of a devout man of the confession, he has repressed feelings of guilt or fear of "deserved punishment" have.
Spiritually:
The confession is a symbol of cleansing and purification.
Traditionally:
European (Judeo-Christian)
– confess to an authority in a dream: indicates a wrong committed, that you somehow make amends;
– confess to a priest: to experience depression and anxiety;
– go to confession: peace of mind.
– see: it blames himself;
– attend one: urges investigation of his actions and omissions;
– if you are a confessor: one will be active in a charitable organization.
Explanation & Definition: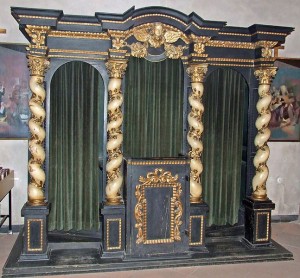 Short explanation
The open admittance of having done something (especially of something bad).
Complete definition
Confession is the acknowledgment of sin (or one's sinfulness) or wrongs. It is a religious practice in a number of faith traditions.
Synonyms of confession
noun: acknowledgement, admission, avowal, acknowledgment, shrift, profession; plural: acknowledgements, admissions, avowals, acknowledgments, shrifts, professions; related terms: self-accusation, self-condemnation.