In general:
Puppy (young dog) symbolizes spontaneity, innocence, trust and affection. Dreaming of puppy or puppies usually means, that you will be asked not to reject friendly courtesy from other people.
Traditionally:
European
– Dreaming of puppy: you will help to innocent and unlucky people and for that you will get a gratitude;
– Also puppies in dream can be symbol: for an invitation to a fun party;
– If so, then: dreamer will be happy with these people there, but not intimate;
– If puppy or puppies are awake: you can look forward to strong bonds of friendship and growing wealth;
– Dreaming of pathetic puppy: there is threat of loss.
Hindu
– Nothing about puppies in hindu culture.
Arabian
– None interpretation of puppies in dreams from arabic & islamic cultures.
* Please, see meaning of animal or dog.
Explanation & Definition: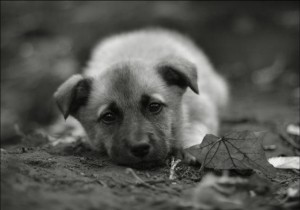 Short explanation
Puppy is a young dog.
Complete definition
A puppy is a juvenile dog. Some puppies may weigh 1–3 lb (0.45–1.4 kg), while larger ones can weigh up to 15–23 lb (6.8–10 kg). All healthy puppies grow quickly after birth. A puppy's coat color may change as the puppy grows older, as is commonly seen in breeds such as the Yorkshire Terrier. In vernacular English, puppy refers specifically to dogs while pup may often be used for other mammals such as seals, giraffes, guinea pigs, or even rats.
Synonyms of puppy
noun: whelp, cub, dog; plural: puppies, whelps, cubs, dogs.