Psychologically:
There are opportunities to plant something internally in order to reap later.
Explanation & Definition: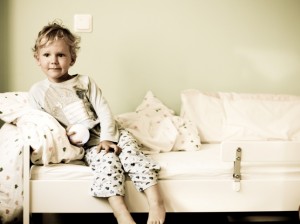 Short explanation
A piece of furniture, usually flat and soft, to sleep on.
Complete definition
A bed is a large piece of furniture (or a location) used as a place to sleep, relax, or engage in sexual relations.
Most modern beds consist of a mattress on a bed frame, with the mattress resting either on a solid base, often wooden slats, or a sprung base. In North America many beds include a box spring inner-sprung base, a large mattress-sized box containing wood and springs that provide additional support and suspension for the mattress.
Synonyms of bed
noun: couch, layer; plural: couchs, layers; related terms: bedchamber, bedroom, sleeping accommodation, sleeping room, chamber, bedroom furniture, bedframe, bedstead, built in bed, bunk, berth, built-in bed, bunk, bunk bed, bunk, camp bed, cot, couch, deathbed, double bed, four-poster, hammock, sack, marriage bed, mattress, Murphy bed, plank-bed, platform bed, sickbed, single bed, sleigh bed, truckle, truckle bed, trundle, trundle bed, twin bed, water bed.